The Beauty of Solar Lights inThe Garden.
This article contains affiliate links! If you click on the links and purchase something, I will get a small commission. This will cover my expenses, and you will not experience any increased costs.
Spring has arrived, temperatures are still not warm and not low, so we prepare for the warmth to come in our garden. Having beautiful relaxing days and evenings sitting on our terrace in the garden is so uplifting. Do you know the beauty of solar lights in the garden? I can't be without them. They are beautiful spots in the darkness and let us experience a lovely summer, listening to the cricket's sound, smelling the perfume of the summer night, wishing it will be summer the whole year. Still, in our hemisphere, we experience the seasons what is beautiful.
I don't know about you, but I love this time of the year.  Solar lights are sustainable and beautiful; there are so many different lamps available, and very affordable. They spend a weaker but warm light, but still lovely spots in our garden.
Summer Comes- Garden Life
I love to create my garden from spring to autumn. Now our summers are pretty short, so we try to spend every day outside, enjoying the beauty of our fairy garden. As the temperature allows us to decorate our garden furniture on the terrace, our fountains, and our solar lights, we are becoming active, trying to enjoy garden life. Friends are visiting us, and we stay as many hours as we can in the warm air. Plants are flowering, spreading their Mediterranean perfume, leaving the impression of living in the South of Europe, beautiful time.

Sitting in my garden chairs, watching the solar lamps shining, and listening to the little hedgehog awakening, starting to walk through the garden searching for beetles and worms, gives me such a content feeling.
The quietness is what I love, but we live in a noisy neighborhood where people love to enjoy themselves, which I understand as well. However, it makes quietness a rare experience, and the deep desire of moving area and house comes up in my heart.
But I don't want to leave my garden with a few mammals, birds, and insects. Where will they live? Most gardens in this area have more stones than plants, and my little friends need the safety of this garden.  After three years of living next to us in the house wall, my bees have died this spring. It made me sad that they finally have become victims to the Varroa mite; I learned that this is always happening to wild honey bees after some years. However, I had the blessing of living and experiencing the bees in my garden, and that was a lovely experience. Honey bees recognize our faces, so they know we are not harming them, and they have lived peacefully very close to us.
Now I see all the plants growing and flowering, insects are already busy, and my garden is alive after winter has passed. I have bought some more solar lamps, joining the ones already in the garden during winter. I cleaned them with water and a neutral soap, put new batteries in, and placed them in my garden. Every night I see the beautiful lights burning, like small bright islands, a lovely appearance. Summer is nearly there, and due to Covid, we will indeed spend much time in our garden.:)
The Beauty of Solar Lights in The Garden
Do you also have the habit of placing some solar lamps in your garden? If you have never thought about it, I can tell you that your garden and balcony will become very classy by the shining lights in the night, and it is a beautiful appearance.
There are so many different forms of solar lamps; you will indeed find what your heart desires. I love the bigger ones and the balls, spending warm light, creating a fairy garden. Solar lamps are sustainable, and you can use rechargeable batteries for a long time. Of course, if you have solar energy on your roof, it is better to use electricity since batteries pollute the environment. Still, I know they recycle them to reuse them, at least in the Netherlands and Germany.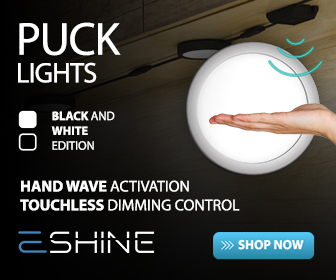 I have a charger( Accu) to recharge my batteries, making them a good choice. Batteries are highly toxic to the environment. Batteries contain several chemicals that are considered harmful, such as acid, lead, nickel, lithium, cadmium, alkaline, mercury, and nickel-metal hydride. Thrown away in the environment, they leach the toxins, causing contamination, so it is always best to recycle them.
I researched the States because I live in the Netherlands and don't know America very well. I believe every country has the possibility of recycling batteries nowadays.
I found two websites you could look at where you can bring your disposable batteries for recycling. It is Earth911 | More Ideas, Less Waste, and Call2Recycle | United States. I don't receive any commissions for promoting them.
Experiencing the beauty of solar lamps is very uplifting and relaxing. Creating an atmosphere of mysterious lights gives me a calm and beautiful, sensual feeling. I don't know about you! Maybe you don't like the night to be mysterious, and some people experience scary moments in the night.
If you want to know how to recondition your batteries, you can read this course. It is a new and sustainable trend.
Be Aware of the Life in Your Garden
When you must place the lights throughout your garden, be aware of the wildlife. Like humans, mammals and birds also have a circadian rhythm interrupted by light in the darkness, and they will get confused and suffer if they can't sleep. Hedgehogs and bats are not having a problem, but birds will not know when it is day and night.

The lights in the city are a real problem for birds. When I lived in Dublin, in Killiney, near a hotel, the lights were shining very intensive, and coming home at night, I noticed that the birds were already singing at 2 or 3 am which is not a good sign, and it affects their fertility which is not good.
We, as humans, have lots of difficulties with our circadian rhythm due to the light in the night. Our sleep/ wake cycles are entirely out of order, leaving many people awake all night. Our energy and mood, our brain are suffering. There are so many people needing sleeping pills. Better is to darken the sleeping room completely. The noise in your neighborhood at night is a further problem. It is a pity, but we can't live in the countryside altogether what would be healthier for us.
Birds and mammals are also suffering from being exposed to steady light during the night. It is better not to place the lamps close to hedges where birds are sleeping, and I try to keep it dark in their sleeping places. Fortunately, the solar lamps have a light that is not that strong, and you could always choose the warm lamps which are weaker, and I think more beautiful. They also dim down during the night.
Creating a Beauty- Your Garden Will Become a Paradise
Accompanying the solar lights by fountains is a beautiful sensual experience that relaxes your whole body. Even on your balcony, you could place a small fountain that creates a lovely atmosphere. We all need more rest and peace, and they spend much calmness. I do also have windchimes; you could get in different tones. I love the bamboo with a deep soft tone as the wind passes it, but there are also windchimes from metal, giving a higher tone. It depends on your favorite tone, and I prefer the deeper ones that sound earthy.
However, it is a beautiful and great acquisition, the same as the peaceful sound of the flowing water coming from a fountain. There are many small fountains you could use in your home, helping you fall asleep. Of course, you can also listen to YouTube videos or Spotify. 🙂
I am very visual and need to see the fountain as well as listen to it. But all people are different!
Having some lamps in a tree is also a lovely picture. Birds sleep most likely in the hedges so that you can place some lights into your trees. If you rent an apartment and own a balcony, you need to worry about upsetting the birds, and they will not be close to your balcony while sleeping. More worrying are industrial and administrative buildings or hotels spending an intense light all night.
Create your paradise where you feel at peace during night and day, helping you recharge your energy or fall asleep, essential to recover and keep strong health.
Final Thought
Spring is the time of creating a beautiful place outside the house to recharge your batteries by sharpening your senses. Having your garden or balcony set up with solar lights will give you a lovely atmosphere. By combining the lights with a fountain and wind chimes, you will create a little paradise, helping you relax and recharge your batteries. However, we must be aware that we don't disturb wildlife sleeping in the hedges at night, resulting in their circadian rhythms being interrupted. I wish you a beautiful summertime! 🙂
What do you think? I would love to hear from you about your plans, your experiences!
All the Best,
Sylvie